Puppies Available
We have postponed breeding Envy as she has been doing wonderful things in the Show Ring so for the remainder of 2019 she will be working on her Grand Champion Excellent!
If interested in a Target Weimaraner you may reserve a pup from our next litter out of Envy who will be bred late fall 2019.
Contact: coreenbelsham@icloud.com
Envy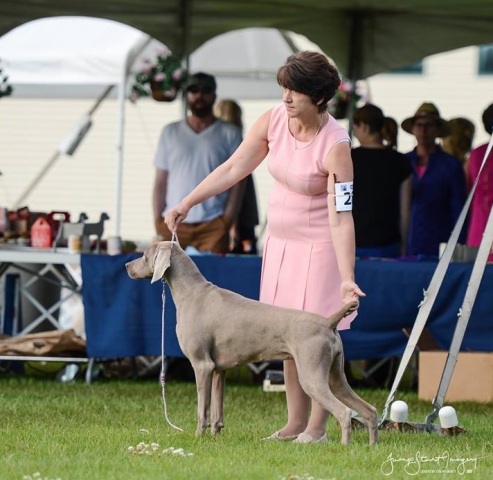 You may also contact me if you wish to get on a wait list.
A $300.00 deposit is requires to Reserve a puppy.
Please consider when you are getting a puppy that it will fit into your changing lifestyle. Lately I have heard of more Weimaraners being given up because the owners have had children and they no longer have time for the Dog.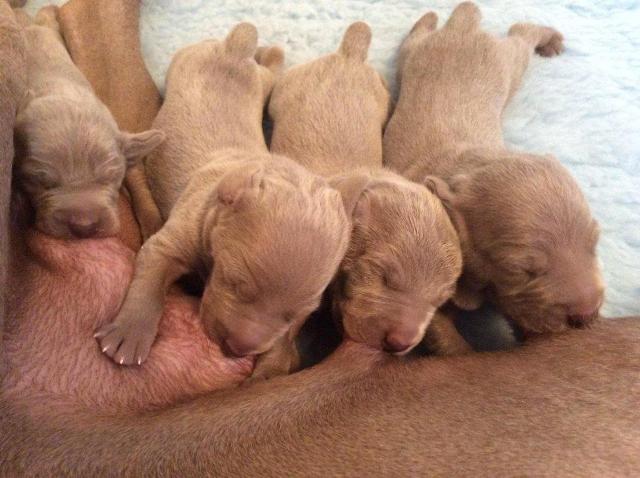 All TARGET Puppies are CKC registered, Pet home puppies are registered with a Non-Breeding registration and All Show Potential Puppies are registered with a Co-Ownership and come with a 2 year Health Guarantee and a
puppy package that will include information on the Sire and Dam.
eg. Registration, Pedigree, Health Clearances, Awards as well as a Puppy Schedule, Vaccine Protocol and a copy of The Weimaraner Standard.
Before Puppies leave Target they are Vet checked, Vaccinated, Dewormed, Micro Chipped.
The price of a TARGET Puppy is $2000.00
A $300.00 deposit is required to reserve a puppy.